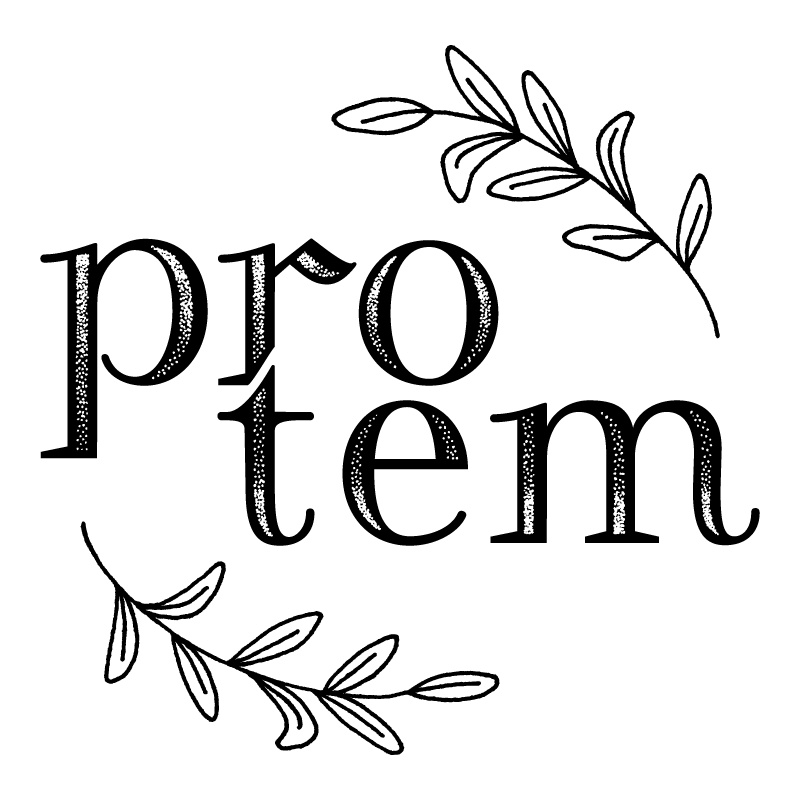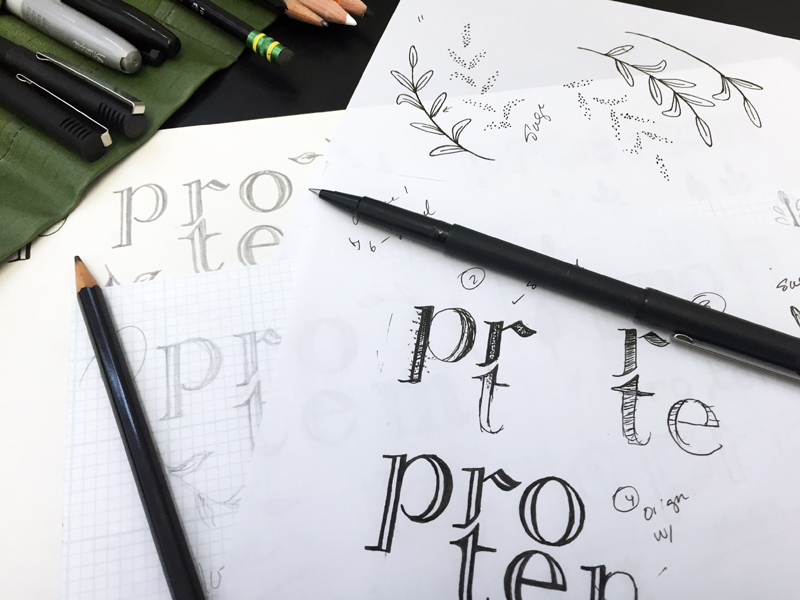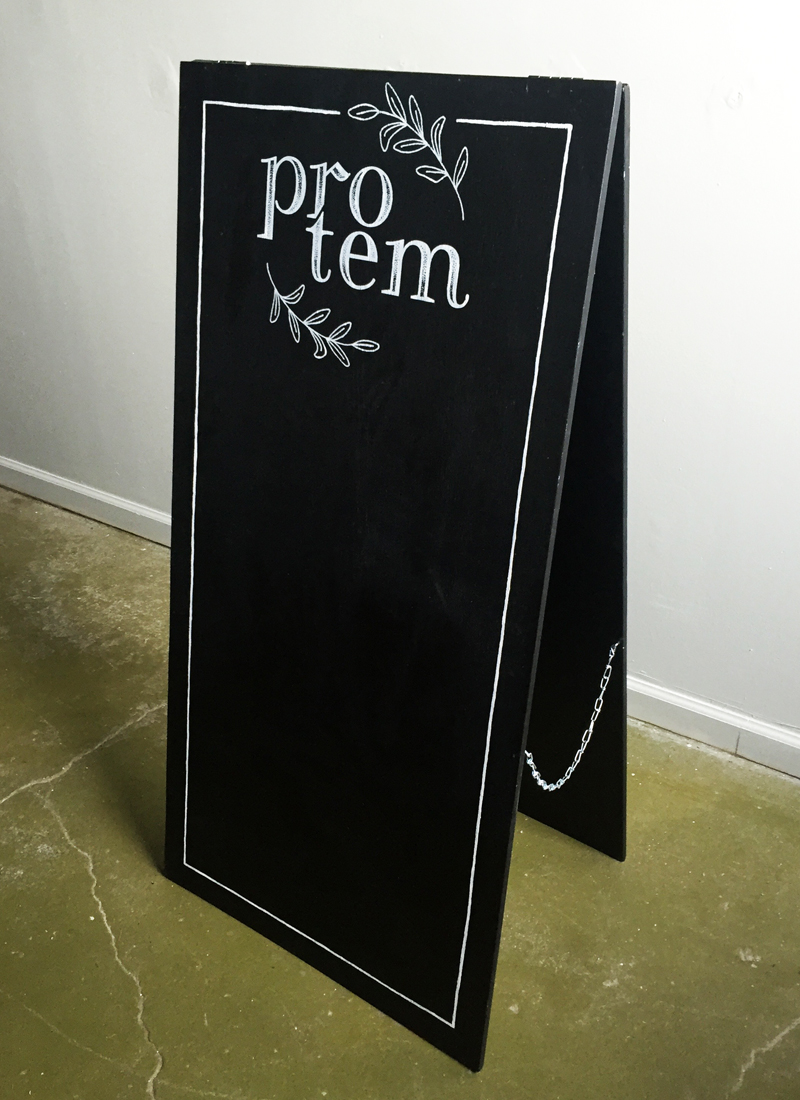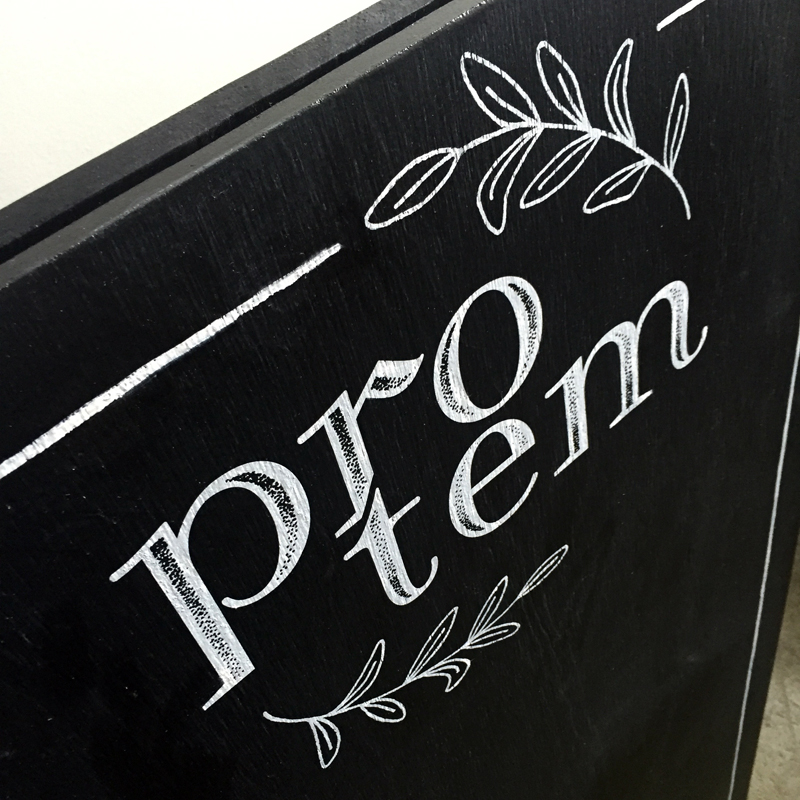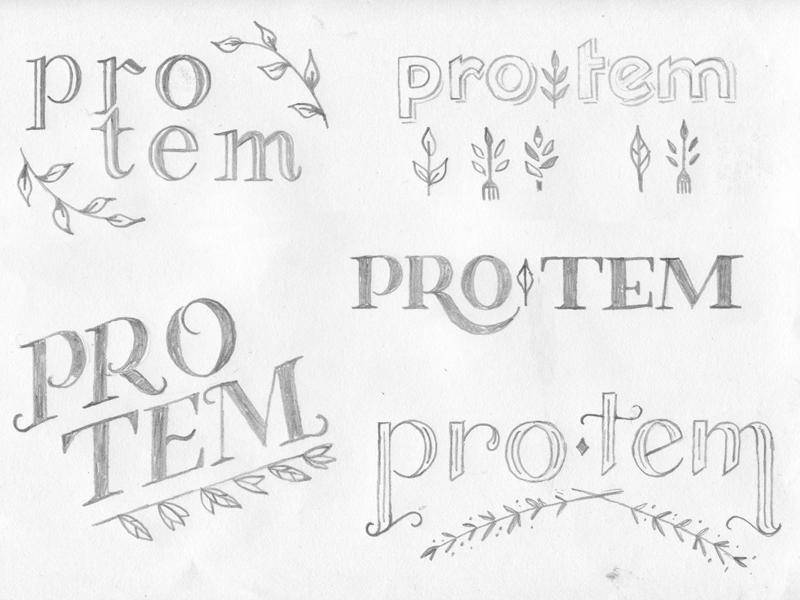 pro tem Logo
Client: pro tem
pro tem is a pop-up restaurant by Keith Hunt and Bridget Goeke that focuses on approachable, yet elegant tasting menus, using the freshest ingredients possible. pro tem is an abbreviation of Latin phrase, pro tempore, meaning "for the time being".
When we took on designing the logo, we wanted the letterforms to be influenced by traditional Latin letterforms while also giving the logotype unique qualities of it's own. The end product is a refined logotype with a stippled gradient inline.
We screen printed the logo onto a sandwich board that they provided.